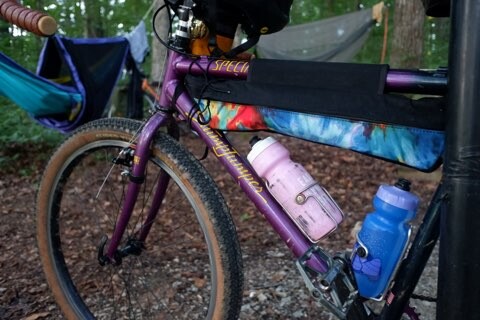 We watched nervously as the sky opened up and rainwater filled the potholes along Marietta street. As mechanics finished the day's repairs, bikes and riders started trickling into the shop. Bikepacking bikes tend to be diverse and exciting. On multi-day adventures, the influence of marginal performance gains starts to weaken, and riders can dial in the unique set of features they need to navigate unpredictable terrain and long days in the saddle. The stable for this overnighter included everything from converted vintage mountain bikes to modern boutique steel and carbon fiber gravel race bikes.
These bikes perfectly embody the fun of building a vehicle that can tackle any adventure. "Gravel" is such a broad and emergent genre that it breeds innovation of every kind. Hacked-together road and mountain components, bar end shifters, and crisp purpose-built 12-speed drivetrains all inspire a sense of wonder and play as we push the capabilities of our bodies and our gear.
Mercifully, the rain let up before we rolled out, leaving a swirling blanket of steam illuminated by the golden evening sun. Spirits were high as we moved through the densely wooded hills west of Atlanta. On any other Thursday, I would have been starting my evening commute, silently processing the day's events and flying through town, but with our bags loaded and new roads under our tires, we felt lighter than air. As the sun set, we were thankful for bright lights, most of which were powered by dynamo hubs. The rain had set us behind schedule, but as traffic calmed and the temperature dropped, I wasn't complaining.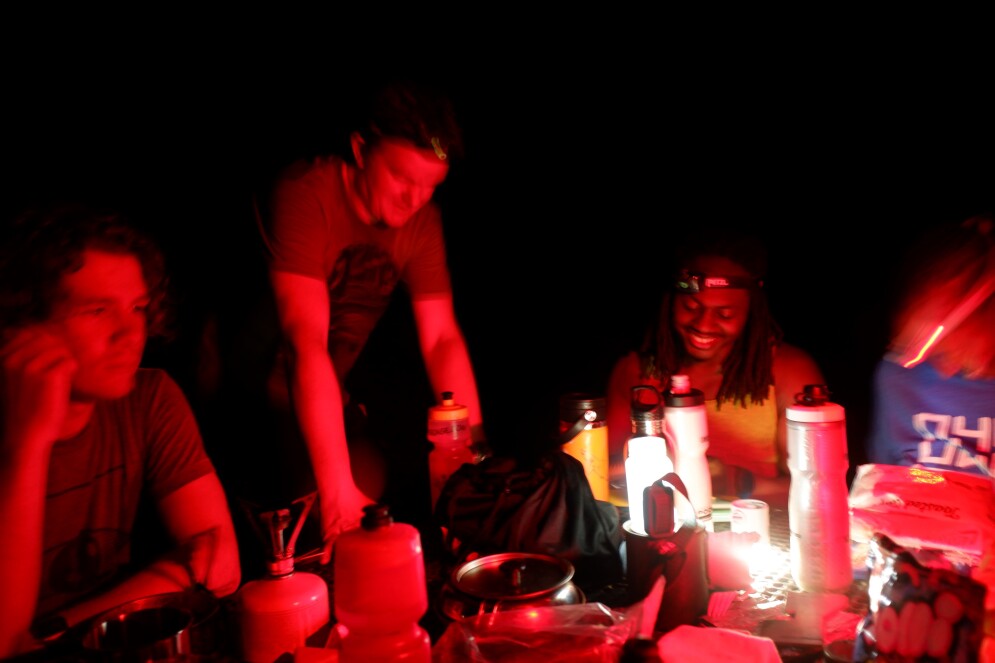 After countless spicy climbs and a few harrowing traffic experiences, we arrived at Sweetwater park sweaty and happy. Moonlight glimmered on the lake as we busied ourselves, gathering firewood and stringing up hammocks by headlamp light. The fire roared to life, and an air of crusty camaraderie settled on the camp as we produced a feast of canned and freeze-dried delights from our panniers and handlebar bags. At that moment, Atlanta felt a universe away. There's something so liberating about camping out after work; about the idea that we can take a moment in time that would have been fleeting and marginal, and make it into an adventure worth remembering, filled with new friends, pounding hearts, and burning legs, punctuated with hot coffee, and a gorgeous sunrise over the lake. In the morning, the return journey was slower and more contemplative than the day before. When the Atlanta skyline came into view, I felt fully exhausted and deeply restored all at once. We rolled into the shop just in time to put on some clean clothes and bask in the air-conditioning for a few minutes before opening up for the day.
Words
Ben Ewing